BEST NFL PLAYER PROPS
Betting on the NFL, especially NFL player props, is most popular among Americans and Canadians. One of the reasons that these bets are so popular is because the final result of a game does not affect player prop bets. Our experts offer free player props for every NFL week's games. Come back every week to take a look at the best NFL player props!
WHAT IS A NFL PROP BET?
There are two types of NFL prop bet: fun prop bets and skilled prop bets. Fun prop bets are all about luck and require zero betting skill.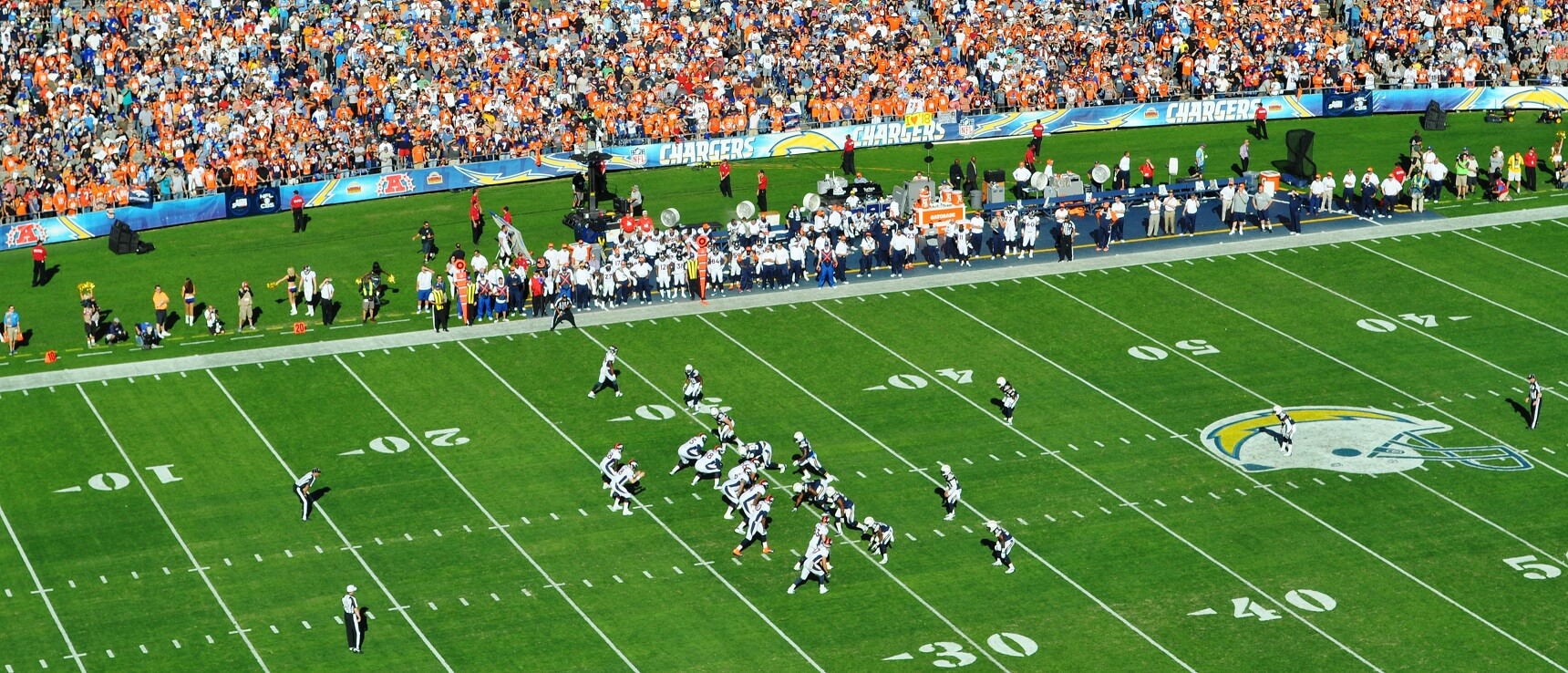 Fun prop bets:
What color is the winning team's Gatorade?
Who will win the coin flip?
How often is a player's girlfriend shown on TV?
Skilled prop bets require some knowledge of players, the squad, the match plan of the coach or the injured players. These types of prop bets can be divided into several categories.
Skilled prop bets:
Win totals
Season props
Playoff props
Super Bowl props
Player props
As you can see, skilled prop bets require betting expertise as well as luck. Our experts have been making a lot of profit with NFL player props in recent years and we are eager to share our expertise with you.
HOW DOES A NFL PLAYER PROP BET WORK?
It is very easy to place a bet on American Football player props, as every online sportsbook now offers this type of bet. You will find identical odds on over/under in most cases. The following examples explain how to place bets on player props.
Tampa Bay Buccaneers @ Kansas City Chiefs
Tom Brady total passing TDs?
Over 2.5 Passing TDs -110 (1.91)
Under 2.5 Passing TDs -110 (1.91)
Travis Kelce total receiving yards?
Over 85.5 yards -110 (1.91)
Under 85.5 yards -110 (1.91)
Ronald Jones II rushing yards?
Over 56.5 yards -110 (1.91)
Under 56.5 yards -110 (1.91)
First Touchdown Score?
Tyreek Hill +350 (4.50)
Scotty Miller +375 (4.75)
Travis Kelce +400 (5.00)
Antonio Brown +475 (5.75)
Any other player +350 (4.50)
If Travis Kelce scores at least 86 receiving yards, your bet will win if you bet on over. If he scores 85 yards or less, the under bet will win.
The bookmakers usually open identical odds for over/under. If a lot of people bet on over/under in a player prop bet, the odds will be adjusted up or down accordingly. If more and more bettors bet on over/under, the bookmaker will adjust the line, e.g. yards to be reached.
Expert tip: If you have found an NFL player prop with value, place your bet quickly before other bettors do and the bookie adjusts the line or odds.
ARE PLAYER PROPS PROFITABLE?
The answer is yes, if you use the right strategy. Our experts are always looking for value bets, working with a checklist which includes many questions such as:
What is the player's match-up?
Where are a team's weak points and which player benefits from them?
Are important players of a team injured or spared?
If you spend a lot of time looking at NFL player props, you will notice that bookmakers usually set the line based on the season's average scoring. The following two examples will show you how to find value bets on player props.
Los Angeles Rams @ Seattle Seahawks
Jalen Ramsey (Rams) is out
Tyler Lockett (Seahawks) is out
In this example, a bet on D.K. Metcalf (over receiving yards or over receptions) has enormous value. With Ramsey out, the Rams are weakened at the cornerback position. With Lockett out, QB Russell Wilson would certainly target his No. 1 receiver Metcalf more often.
To make betting on NFL player props as easy as possible, our NFL experts do all the analysis for you. We have the best NFL expert picks against the spread for every NFL week. In the off-season, here you can find our best bets for today.
ARE PROP BETS LIMITED?
Many online sportsbooks limit the bet on player props. You can place bets on props up to $1,000 with most bookies. Some bookies even limit the bet to a maximum of $100.
BEST ONLINE SPORTSBOOKS FOR PROPS
There are several reasons why you should open a betting account with more than one online bookmaker:
Different lines
Better odds
If one bookmaker limits the bet, you can bet the remaining amount with another bookmaker
Best American bookies for props:
Best Canadian bookies for props:
In our bookmaker comparison, you will find the best American bookies and the best Canadian bookmakers.